SOFIIA HOLUBEVA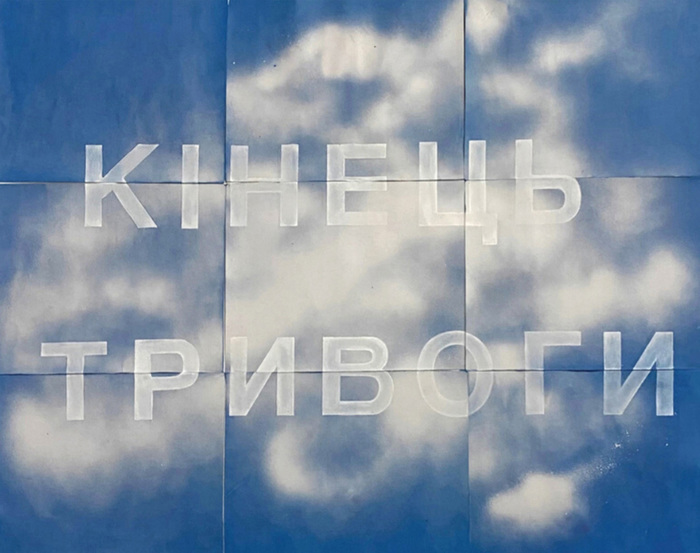 SOFIIA HOLUBEVA
1997 Born in Odesa | UA
2022 Lives and works in Uzhhorod | UA
Member of UCC_Berlin
EDUCATION
2021 MA, National Academy of Visual Arts and Architecture (Fine Art), Kyiv | UA
2019 Kiev Academy of Media Art (Contemporary Art), Kyiv | UA
2016 Odessa Art College of Grekov (Fine Art), Odesa | UA
ABOUT
Sofiia Holubeva is interdisciplinary artist. Sofiia is author of drawings, paintings,
performances, installations, and videos.
The artist works with the themes of digitalisation and how technology affects society. Sofiia reflects on the oversaturation of the information space. Holubeva is interested in the history of painting and what exactly constitutes a painting today. She is interested in issues of truth, subjective and objective. Since 2015, Sofiia has been teaching her art course to children and adults. 2022 in Kyiv, Sofiia opened the space "Nizhniy Val 35" (the place for cultural lectures and meetings with artists).
RESIDENCES
2022 residency "Desire lines", Chemnitz
residency UCC, Berlin
2017 residency "Ukrainian landscape", Dniprodzerzhynsk
2016 residency "Transcarpathia", Volovets
2014 Rotary Club Residency, Baia Mare
PERSONAL EXHIBITIOS
2022 exhibition "Those who are running", UCC, Berlin
charity auction to raise funds for Ukrainians, Roquebrune-Cap-Martin
performance "Here and Now", in collaboration with musician Valentin Panasyuk,
Nizhniy V 35, Kyiv
2021 exhibition "Shelter" in collaboration with musician Valentin Panasyuk, NAOMA, Kyiv
2020 exhibition "Landscape", SKLAD, Kyiv
audio performance in collaboration with musicians Ksenia Golubeva and Valentin Panasyuk,
Sabina Gallery, Kyiv
reenactment of the performance "Process", Sabina Gallery, Kyiv
2019 exhibition "2019", Jewish Center "Migdal", Odesa
2018 exhibition "Landscape", Melenevsky Gallery, Odesa
exhibition "Untitled", Buteeth, Odesa
exhibition "Untitled", Aleksandrovskiy, Odesa
PUBLICATIONS
tagesspiegel.de-kultur-ausstellung-in-der-zionskirche-der-strand-in-odessa-jetzt-ganz-leer
deeds.news-2022.11.du-weisst-dass-du-ein-mensch-bist-points-of-resistance-v-im-zionskirchplatz
odessa-journal.com.you-know-that-you-are-human-points-of-resistance-5
bijutsu-techno.ucc.sofiia-holubeva
ui.org.ua.en.news-en.you-know-that-you-are-human-2
www.kleinervonwiese.com
www.points-of-resistance.org.sofia-golubeva
m.faz.net.aktuell-feuilleton-kunst-und-architektur.ukrainische-kunst
neoplanodion.gr.2022-11-15.sofiia-golubeva
www.saralilyperez.com-sofiia_golubeva
keyimagazine.com-2022-11-01.the-ukrainization-exhibition-at-galerie-slp
mitec.ua.project-30×40
sachsen-fernsehen.de.mediathek-video-chemnitz-vom-26-10-2022
desirelines.eu-de
laika.berlin-en.a-challenging-emotional-and-special-communication-task-testament-of-bucha
freiepresse.de-chemnitz-das-kulturfestival-begehungen-im-taschenformat-artikel
mitec.exhibition.those-who-are-running.sofiia-holubeva
www.bikiniberlin.de-de.artists-u-exhibitions-ukrainization
www.artshelterbln.org/sofiaholubeva
berlinische-galerie.ukraine-culture-community
presseportal.ukrainisches-kunstprojekt
bunte.de.ukrainian-cultural-community
www.monopol-magazin.de/ukraine-kuenstler-berlin
visitberlin.de.exhibition-testament-of-bucha
17academy.an-artist-at-war.sofiia-holubeva
nuvol.exhibition-point-in-the-time
artrabbit.com/people/sofiia-golubeva/artist
life-pravda.exhibition-point-in-the-time
elle-exhibition-point-in-the-time
amalberlin-ukrainian-cultural-community
deutschlandfunkkultur.zwischen-kudamm-und-kiew-die-Ukrainian-cultural-community-in-Berlin
dubistamzug.it-is-your-move
dandelion.earth
odessa-daily.com.ua.news-ukrainskij-blagotvoritelnyj-vecher-vo-francuzskom-rokbryune
connect.myart.org.ua.gallery.sofija-golubieva
odessa-daily.com.ua.news.v-migdale-otkrylas-vystavka-soni-golubevoj
glasweb.com.filosofiya-zimyi-vyistavka-v-dome-bleshhunova